Right now the current trend is still going against what the models are saying for conditions to go towards neutral. Currently temperatures in the pacific continue to cool, and allow me to think more on the side of us having a weak, la nina. Offically The National weather service is leaning more towards a neutral event. Im scpetical and will go towards a weak la nina event.
The models support the conditions to remain the same and then start improving as we head into July august and September, as it stands now, the Cooler than normal temperatures persist in the eastern Pacific and appear to be spreading. Also in line with my thinking is the fact that we just so happen to be in a similar pattern precipitation wise. Is it possible that the patter is already developing in the atmosphere? It is too early to tell. But When you look at where it has been wet so far over the month of June and compare it to where the models project the temperatures to look like over the eastern half of the nation they appear very similar. (compare bellow)
By the way, this model has consistently foretasted cooler than average temperatures in the eastern half of the nation, we will keep an eye on this.
Bellow is the Current temperatures in the eastern pacific ocean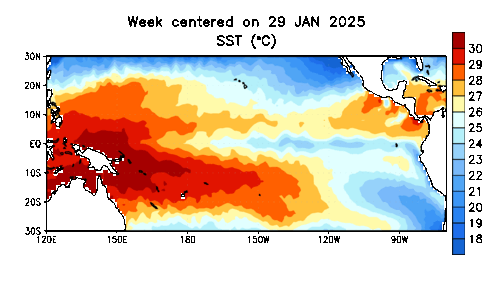 As you can see it appears as if the cooler temperatures are expanding to the west. We will have to see if this changes over the next few months. There are other factors as well that come into play but just from these few factors right now, I think that i will stick with my preliminary winter outlook for now. Despite it going against what a lot of other forecast are saying at the moment.