This upcoming winter is now under 6 months away which means that now is the time for our second winter outlook update of the season. In this update we will include…
A look at the NAO, AO andPNA
A look at the state of the ESNO
Snowfall Prediction Maps
General Overview
Winter Outlook Video
First off what I like to look at is the pattern that the NO, AO and PNA show as sometimes the pattern for the upcoming year will tip its hand. So lets take a look shall we.
NAO/AO: In General The NAO has hovered around Neutral to slightly Negative over the past several months. If it hung around that range as we head into the winter it would be good for snow. If the NAO is too Negative that means the blocking will be too strong and storms will go out to sea more so than up the coast. So at the level its hovering around now is pretty acceptable. The AO since may has been similar.
PNA: Usually this is an indication that there is a ridge in the West. Over the past several months I would say it has been Generally positive.
State Of The ESNO -El Nino or La Nina?
Right now we are already in a state of El Nino a weak one at that.But what is likely more significant is the fact that it will be an East based El Nino. In the El Ninos in 2006-2007 it was noticeably warmer than average but it was a west based el nino.But the winters of 2002-2003 and 2009-2010 had similar el-ninos but where very cold and snowy. (2009-2010 winter broke snowfall records in the mid-atlantic) These were east based el ninos. It appears that not only will we be headed towards an east based el nino but one of similar  strength as well. The CSv2 Model continues to Say that we will head into an el nino and it would be east based. I am going to go along with that outlook as other models as mentioned in our prior winter outlook proposed the same idea.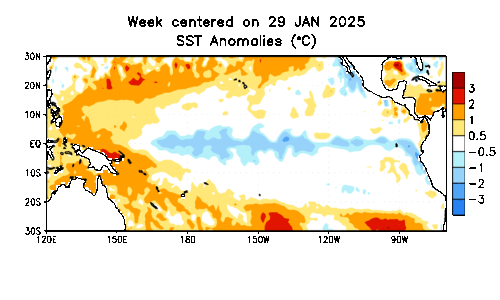 Snowfall Prediction Map
For those In the Slightly above average section right now i am thinking that you will be 1-5″ above average snowfall wise this winter. For areas in the above average section I am thinking 5-10″ above average snowfall. Much above average area I am thinking will see 10″+ above there average snowfall. Could these go up? Certainly, but this is our first snowfall prediction map, we will have further updates later.
General Winter Outlook For The Winter :
When you look at the united states as a whole bellow is what I am thinking this winter will be like. Warm and Dry in the Northwest and Wet and warmer than average in the Southwest portions of the Nation. In line with a usual East Based Moderate El Nino. Winter Battle zone where you will see snow but also swings in precip. will be in areas of northern Oklahoma through Southern Missouri. When you look at the Southeast in general I think it will be more along the line of the winters of 2002-2003 and 2009-2010 winters where it was Cold and wetter than average in general. Overall Snowfall may be above average as well. I really think the worst of winter will follow the course of the General El Nino's that are moderate and west based of the last decade. That it will be cold and snowy in and along I-95 somewhere, it could set up to the west of I-95 or Farther North. It also will be telling how close these systems will hug the coast. If too much it could be more rain than snow if they are in the right spot it could be a snowy and cold winter for the Mid-Atlantic. That's part of why it is the wild card. Its so much uncertainty. We will have a better Idea of the pattern that winter is going to follow as we head into the month of October and November, as right then is when i really start focusing on how the weather pattern is setting up for the winter. There are a few signs now but I will issue those in our 3rd update.
PLEASE NOTE: IT MAY BE COOLER THAN AVERAGE IN FLORIDA AND ALONG THE GULF COAST BUT I DO NOT THINK THEY WILL BE THE BENEFICIARY SNOWFALL WISE. FLORIDA WILL JUST BE WET AND COOL I DO EXPECT THERE TO BE SOME SEVERE WEATHER HOWEVER DUE TO STORMS CRANKING UP AND COMING UP THE COAST.